Msrock4ever, 77
currently offline
Rural Area, IN, USA
Find Other Singles In
Indiana!
Ad Partner
Ad Partner
We are Killing Mother Earth!
We are Killing Mother Earth! I care deeply about preserving the planet for the seventh generation and beyond. We were told to respect the earth but instead we are destroying her. We need to adapt Native American Teachings that make much more sense than the "lifestyles" of the greedy & careless who refuse to see beyond the moment.
Looking for
Hobbies & Interests
gardening, computers, writing, travel, television, reading, music, movies, internet, photography
Movies
action, comedy, drama, indie, romantic comedy
Relationship
divorced, single - never married
Have Kids
yes - grown and out of the house, no - do not want kids
Their Education Level
high school grad, college grad, post-Graduate, some college
Profession
Transportation / Trucking, Technical / Science / Engineering, Entertainment / Media, Education / Academic Research, Construction / Craftsman, Computer related / Hardware, Clerical / Administrative, Artistic / Musical
Do they smoke?
no - will not date a smoker
They currently live
alone, with pets
Socially, they are
comic relief, better in small groups
Political Views
democrat, green party, independent, liberal, socialist
Food Related
Eat Out Frequently, Comfort
Personality
nerd, liberal, activist, geek, intellectual, tree hugger, professional, romantic
Religious Views
Wiccan, Agnostic, Atheist, Not Religious, but Spiritual, Pagan
They are looking for
relationship, romance, travel companion, soulmate
Pets
Iguana, Cat, Cats, Turtle
Music
Celtic, Alternative Rock, Chamber, Classical, Folk, Hard Rock, Heavy Metal, Indie, Metal, Motown, R and B, Rock
My Photos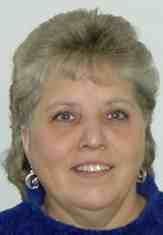 NO STINKY DATES Amazon Ads
Find Other Singles In
Indiana!
Ad Partner
Ad Partner











NO STINKY DATES Amazon Ads




Recommended Green Party Sites
Green Party Information
Online Dating Sites
Webcam Sites
Personals / Chat Sites
Miscellaneous